The MT5 Series is available in an ergonomically designed 73 horsepower cab model.  The MT573 features premium features such as premium seat, flat operator platform, and many other features ensuring operator comfort.  Additionally, the overall capacity of this tractor provides unsurpassed efficiency.  Comes with a Power Shuttle Transmission that enables fast and efficient directional changes.
LOADER LIFT CAPACITY

3,626 lbs.

3-POINT LIFT

6,614 lbs.

ENGINE HP

73.0 HP

PTO HP

62.0 HP
MT573CPS – 73HP
*Exact model shown in 360° view may vary
INDEPENDENT PTO
Easiest PTO to operate that can be turned on or off with a switch.
STANDARD FULLY SYNCHRONIZED TRANSMISSION & 20 x 20 (with creep) POWERSHUTTLE
Change gears without having to stop. 20 forward / 20 reverse gear transmission provides more operating speeds than others in its class for superior control, precision and safe operations for virtually any application. CPS models feature 20×20 (with creep) Powershuttle.
HAND CLUTCH
The hand clutch button added to the gear control lever enables you to change gears easily and with comfort.
ROOMY CAB WITH AC/HEAT
Comes standard with side mirrors, front washer/wiper, interior lighting, air conditioning and heat, flat platform and rubber mat.
STANDARD 3 SETS OF REMOTE VALVES WITH DETENT
Adds functionality and improves ease of use by allowing attachment of hydraulically controlled implements without the high, additional costs like others in its class to add the remotes as options.
Allows easier attachment of a wide variety of implements with a 6,614 lb. lift capacity.
LARGE FUEL TANK
Provides long operation times between fill-ups.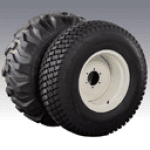 YOUR CHOICE OF TIRES
Available with several tire combinations to choose from as standard equipment, as well as optional Goodyear Titan R14 tires.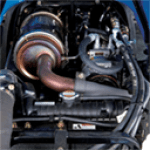 LS TIER4 ENGINE
Generates more power with less noise, fuel consumption, vibration and emissions. Standard preheat starting aid helps starting in cold weather.
MODERN ERGONOMIC DESIGN
Ergonomically designed for comfort.
STANDARD REAR WORK LIGHT
Adjustable light to improve visibility where you need it.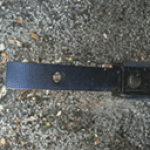 STANDARD DRAW BAR
Increases the usefulness of the tractor without the additional optional cost.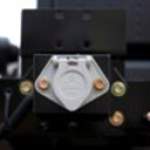 7 PIN CONNECTOR
Provides electrical power for implements when needed.
ENGINE
Type: Vertical Water-Cooled 4Cycle Diesel Engine
Model: L4C25-T
Emission: EPA Tier4F
Engine HP, (kW): 73 (54.4)
PTO, HP: 62
Rated speed, rpm: 2,500
Displacement, in3: 152.9
Fuel tank capacity, gal: 26.4
DRIVE TRAIN
Transmission type: Synchro Shuttle
No. of speeds: F20 x R20
Forward speed, mph: 0.11 ~ 19.4
PTO
Type: Independent
Rear, rpm: Standard 540 / 750 / 1,000
HYDRAULIC SYSTEM
Control System: Position/Draft
Implement pump, gpm: 13.2
Steering pump, gpm: 6.6
Total flow, gpm: 19.8
Category: CAT II
Hitch lift capacity, lbs: 6,614
Remote ports: 3 pairs (Front), 3 pairs (Rear)
DIMENSION
Overall length, Frame to link, in 150
Overall width with tires, in 74.4
Wheelbase, in 84.6
Height to top, in 104.4
Total weight without ballast, lbs: 6,669
TIRE SIZE
Front: 11.2 – 24
Rear: 16.9 – 30
WEIGHT
Total weight without ballast, lbs: 6,669
FRONT END LOADER – LL6100
Tractor Application: MT5 Series
Bucker Size (in): 78
Maximum Lift height (in): 126.5
Clearance with Attachment Dump (in): 95.3
Reach at Maximum Height (in): 5.7
Maximum Dump Angle (deg.) 64
Maximum Rollback Angle (deg.): 38
Digging Depth (in): 7.0
Overall Height in Carry Position (in): 64.2
Lift Capacity(@ Pivot pin) (lbs.) 3,626
Breakout Force(@ Pivot pin) (lbs.): 6,644
Approx. Weight(Loader w/o Bucket)(lbs.): 1,232
LAND GRADER – MLG5084
Category: 7′ MLG5084
Sides: 1/4″
Skid Shoes: 1/4″ Replaceable
Lift Attachment Brackets: 1/2″ solid welded
Warranty: 1 year limited
Total Width: 88 3/16″
Overall Height: 35″
Length: 24″
Weight: lbs
Blades: 84″
Tractor Range: 80HP Max
3-Point Hitch: category 2