Get a tractor with a purpose-built compact chassis, and features—from dual-pedal HST and independent PTO to hydrostatic power steering—that deliver outsized versatility and performance.  
LOADER LIFT CAPACITY

1,688 lbs.

HITCH LIFT

1,808 lbs.

ENGINE HP

35.0 HP

PTO HP

29.7 HP
MT235E – 35HP
*Exact model shown in 360° view may vary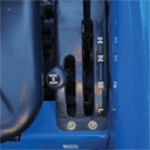 4WD (FRONT WHEEL MECHANICAL ASSIST)
Go from 2WD to a 4WD with a simple move of a lever.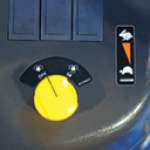 INDEPENDENT PTO
Easiest PTO to operate that can be turned on or off with a switch.
STANDARD 12X12 SYNCHRO SHUTTLE
Makes changing direction easier than competitive non-shuttle gear models. 12 forward / 12 reverse gear transmission provides more operating speeds than others in its class for superior control, precision and safe operations for virtually any application.
SIDE MOUNTED MAIN GEAR LEVER
Maximizes space and makes getting on and off tractor easier than straddle type like other brands.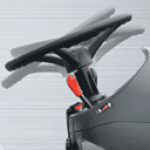 STANDARD TILT & POWER STEERING
Makes turning easier, improves control and reduces fatigue.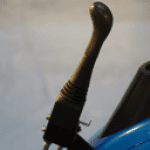 FENDER MOUNTED JOYSTICK FOR FRONT END LOADER
Easily accessible for maximum comfort and convenience.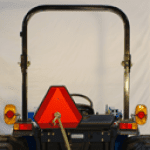 STANDARD FOLDABLE ROPS
Allows Storage in low clearance buildings or sheds.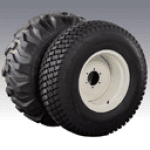 YOUR CHOICE OF TIRES AT NO ADDITIONAL COST*
Choose Ag, Industrial or Turf tires at no additional cost. *Subject to dealer inventory.
3-POINT HITCH
Category 1 with a hitch lift capacity of 1,808 lbs. allows usage of a wide variety of implements.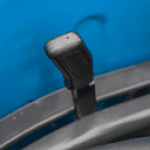 ERGONOMICALLY DESIGNED 3-POINT HITCH CONTROLS
Easily accessible for maximum comfort and convenience with hydraulic position control.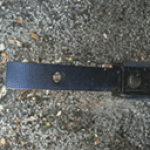 STANDARD DRAW BAR
Increases the usefulness of the tractor without the additional optional cost.
LARGE FUEL TANK
7.4 gallon capacity provides long operation times between fill ups.
STANDARD RUBBER MAT
Reduces noise, vibration and prevents slipping.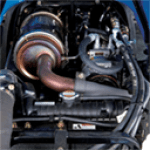 LS CRDI TIER 4 ENGINE
Generates more power with less noise, fuel consumption, vibration and emissions. Standard preheat starting aid helps starting in cold weather.
EASY OPEN ONE-PIECE STEEL HOOD
Easy access for maintenance of this low emissions, fuel efficient engine. Standard pre-heat starting aid improves starting in cold weather.
MODERN ERGONOMIC DESIGN
This compact is ergonomically designed.
ADJUSTABLE SEAT WITH SEAT BELT
Keeps you in a comfortable and safe position for maximum control.
ENGINE
Type: 3-cylinder, CRDI, liquid-cooled, Diesel, NA
Model (Tier 4): L3C19-D2
Engine HP (Gross): 35
PTO HP: 29.7
Rated Speed (RPM): 2,600
Displacement (cu. in.): 114.7
Fuel Tank Capacity (gal): 7.4
Alternator (A-V): 12V – 70
DRIVE TRAIN
Transmission: Synchro shuttle
No. of Speeds: F12 X R12
Brakes: Wet, Multi-Disc
Steering: Hydrostatic Power Steering
PTO
Type: Independent
Rear RPM: 540 (Standard)
Mid RPM: 2,000 (Option)
HYDRAULIC SYSTEM
Control System: Position
Implement pump (gpm): 8.2
Steering pump (gpm): 4.1
Total flow (gpm): 12.3
Category, 3 pt hitch: CAT 1
Hitch Lift capacity (lb): 1,808
Remote Valves: Option
DIMENSION
Overall length Frame to Link (in.): 121
Wheelbase (in.): 69
Overall width with tires (in.): 54
Height to top of ROPS(in.): 88
TIRE SIZE
Ag Front/Rear: 7 – 14 / 11.2 – 24
IND Front / Rear 25 x 8.5 – 14 / 43 x 16 – 20
Turf Front / Rear 25 x 8.5 – 14 / 41 x 14 – 20
WEIGHT
Total weight without ballast (lbs).: 2,866
Remote Valve- 1 pair (2 outlets) or 2 pair (4 outlets)
Detent Kit
Work Light
Horn
Front Weight – 44 lbs. x 4
FRONT END LOADER – LL3301
Bucket (in): 66
Maximum Lift height (in): 94
Clearance with Attachment Dump (in.) 65.6
Reach at Maximum Height (in): 11.5
Maximum Dump Angle (deg.): 57
Maximum Rollback Angle (deg.): 40
Digging Depth (in): 5.5
Overall Height in Carry Position (in): 53
Lift Capacity(@ Pivot pin) (lbs.) 1,688
Breakout Force(@ Pivot pin) (lbs.): 2,855
Approx. Weight (Loader w/o Bucket) (lbs.): 650
SNOWBLOWER – LW3163B
Cutting Width (in.): 63 (68 with extension)
Overall Width (in.): 68
Cutting Height (in.): 23
Impeller Drive (lbs.): Gear Box
Auger Drive: Worm Gear
Auger Diameter (in.): 13.75
Impeller Diameter (in.): 17.625
Number of Blades on propeller: 4
Chute Rotation: Hydraulic
Adjustable Heavy Skid Shoes: Yes
BACKHOE – LB1105
Digging Depth (in): 76.3
Reach From centerline of swing Pivot (in): 113.1
Loading Height (in): 63.6
Swing Arc (deg.): 180
Transport Height (in): 77.2
Bucket Rotation (deg.) :180
Stabilizer Spread (Down Position) (in): 68.7
Stabilizer Spread (Up Position) (in): 46.4
Bucket Digging force (lbs.): 2,817